I decided it was time for my trusted Nexus 5 and I to part ways. We had many good times over the last few years we had known each other. But as things sometimes unfortunately turn out, our time together finally came to an end. The battery life was starting to wane and I really need a phone with a larger capacity - more than 16GB.
Enough with the sentimentality...
I am now the proud owner of a Nexus 6P.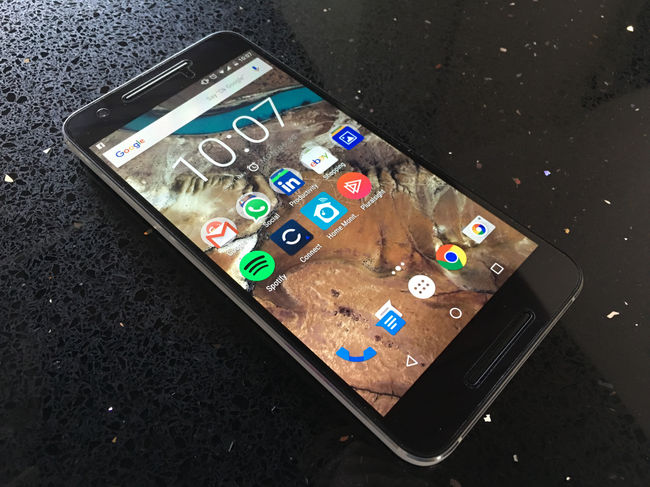 And what a beauty she is!
In getting the Nexus 6P, I am about to sell my dear Nexus 5 on eBay, so that it may grace someone elses life in a positive way just as it had done mine. It's in very good condition and still looks brand-spanking new. The only thing that I need to ensure is that the phone is wiped clean - inside and out. Even though I carried out a factory reset, I read doing this alone is not enough to make your previously stored information fully un-recoverable.
To be completely sure that the device has had a complete wipe down, you need to ensure the Android device is encrypted prior to carrying out the factory reset. You can check if the phone is set to be encrpyted by going into Settings > Security > Encryption. By doing this, the encryption process will scramble your data and if some data is left after the factory reset, a key would be required to unecrypt it. For the general user, this should suffice.
I decided to take things a step further, just to be 100% sure. I found a very good post on StackExchange Security that states the following:
Factory resets reset your phone to a stock like state but does not remove your data, just applications. This leaves some data behind. The best way to prevent this data from being recovered is to encrypt the phone, and use wipe data/factory reset from the recovery menu. This way you don't have to download a ton of data and you can be fairly certain your things are secure.


If you're not that worried, encrypting, and data/factory reset from the recovery menu is probably enough.


Forgot to mention why the recovery mode data/factory reset. It formats the user data areas as well as the application area, and is far more thorough/secure than the one inside of the android OS and will prevent you from download junk data. It just flat out gets rid of it.


To get to the recovery console on the Nexus 5 for resetting:

If your phone is on, turn it off.
Press and hold the Volume Down and Volume Up buttons, and then press and hold the Power button at the same time until the phone turns on. You'll see the word "Start" with an arrow around it.
Press the Volume Down button twice to highlight "Recovery."
Press the Power button to start Recovery mode. You'll see an image of an Android robot with a red exclamation mark and the words "No command."
While holding the Power button, press and release the Volume Up button once.
Press the Volume Down button twice to highlight "wipe data/factory reset" and press the Power button to select it.
Press the Volume Down button seven times to highlight "Yes - erase all user data" and press the Power button to select it.
After the reset is complete, press the Power button to select the option to reboot your device.
Don't forget to also revoke account access as an extra measure by logging into your Google Account and clicking the "Remove" button (https://security.google.com/settings/security/activity).