Pen + Paper = Productivity
I was fuelled into writing my own views upon reading a very interesting post by Scott Hansalman, where he argues that we would all be more productive and stress free if we were to assimalate all our thoughts and ideas to paper rather than to an electronic device. I was intrigued by Scott's argument and he brings up many valid points that I agree with.
I for one have been addicted to taking notes on electronic devices from the very first day I used Evernote on my old HTC Hero. There has been no other note taking application that has organised my thoughts in such a way. In fact, majority of the blog posts I write start out in Evernote for wherever I have a spark of imagination. You can read how profoundly Evernote has affected my life in a post I wrote last year.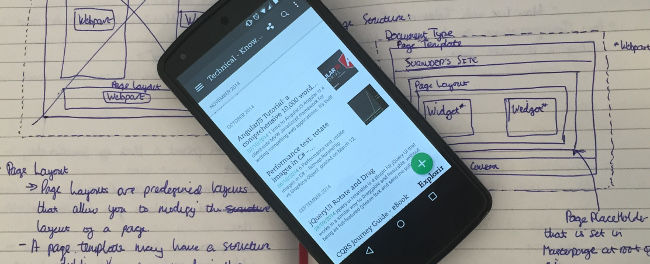 Now, as great as Evernote is, it suffers from one problem (same for any other note taking app for that matter): They stifle the flow of free thinking. Scott Hansalman sums this up quite well:
The problem is, at least for me, is that there isn't a great way to see the big picture when you've just got pixels to look at. Life is much higher resolution than I think folks realize. I'm frankly surprised that so many of you can feel organized and productive on those 11" laptops. What a tiny window into your life!
Scott hits the nail on the head. I too feel the same way. Paper has no fixed structure that you are forced to conform to, which makes processing your own thoughts very easy. Unfortunately, software for note taking has not advanced nearly as fast. It's still all too linear and fixed.
What is the happy medium? Can software applications and conventional note taking work hand in hand? I believe it can. Notes I either jot down from client meetings or from just simply brainstorming will always be scanned, tagged and organised to Evernote. This allows me to store my hand-written notes away safely and easily refer back to them through a simple keyword search.
I do like to write (even if my writing is not exactly legible). Whether I'd be making notes or the odd doodle, either way writing is a very cathartic experience. I'll always get more of a kick crossing out completed tasks from a hand-written todo list then I ever would from simply ticking a checkbox within an application.
Pen is not only mightier than the sword, but also mightier than any form of technological device.
Before you go...
If you've found this post helpful, you can buy me a coffee. It's certainly not necessary but much appreciated!

Leave A Comment
If you have any questions or suggestions, feel free to leave a comment. I do get inundated with messages regarding my posts via LinkedIn and leaving a comment below is a better place to have an open discussion. Your comment will not only help others, but also myself.