Integrating Into Google Plus - Is it worth it?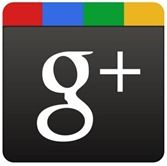 When I first heard Google were introducing their own social-networking platform, I was intrigued to say the least on what they could offer compared to the other social sites I use: Facebook and Twitter.
As I stated in one of my earlier posts, I am more of a tweeter since I can share my blog posts easily along with my random ramblings. I think Facebook will have a problem competing alongside Twitter or Google+. Facebook is seen to be more of a personal social network rather than a open professional network and that's its biggest downfall. It's quite difficult to cross the boundaries between posting professional/business content alongside personal posts. Thankfully, this is something Google Plus does quite well through its new "circle's" feature allowing complete control on who see's what.
I jumped at the chance of using Google Plus when I was offered an invite during the initial release. I was very impressed. Simple and straight-forward. My posts looked really beautiful within its minimalist user interface. Well what else would you expect from Google? Don't get me started on the eye-sore that is Facebook's new interface – I'll leave that for another blog post.
For me, Google Plus is like an extension of Twitter with some added benefits such as:
Ability to make posts private/public.
Follow people by adding them to a circle.
No character limit on the length of posts.
Nice interoperability with the search-daddy that is Google.
For a new social networking site, I get a higher click-through-rate to my blog than I ever got compared to tweeting on Twitter. In the process, I managed to get more people adding me to their circle. So take any remarks regarding the inactivity of Google+ with a pinch of salt. I don't buy it. Google encompasses a big community that you feel part of.
I briefly touched upon the interoperability factor with Google search. People underestimate the power of having the backing of Google search. For example, what if you wrote an article and linked it to your Google+ profile? This information will be displayed as author information within search results to help users discover great content and learn more about the person who wrote the article.
One thing that did surprise me is the fact that at this point in time there's no advertisement. Unlike its predecessors (yes I that's how confident I am in Google Plus), you always manage to find advertisement in some form or another. I can view my profile page without constantly having an advert rubbing my single relationship status to my face – something Facebook does far too often.
I trust Google more with my data over Facebook any day. I know Google can't exactly be trusted either but unlike Facebook they're not always in the the news on a monthly basis regarding some type of data scandal. At time of writing, it is being reported Facebook is now facing a privacy suit over internet tracking.
In conclusion, integrating ones self into Google Plus is definitely worth it. I only recently started to make more of an effort on Google+ and I find myself posting my content here over other social-networking sites. The key to making a good start is to make some of your posts public to show others your interests and even connect to these type of people either by adding them to a circle or joining a hangout.
On a final note, if you have a Google Plus account and like what I post then why not circle me. :-)
Before you go...
If you've found this post helpful, you can buy me a coffee. It's certainly not necessary but much appreciated!

Leave A Comment
If you have any questions or suggestions, feel free to leave a comment. I do get inundated with messages regarding my posts via LinkedIn and leaving a comment below is a better place to have an open discussion. Your comment will not only help others, but also myself.