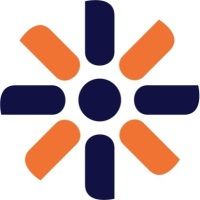 For many years, I've been a happy BlogEngine user. However, recently my website was starting to expand in a way that wasn't flexible enough for the BlogEngine platform. Don't get me wrong, BlogEngine is a great blogging platform and it is without a doubt one of the best out on the market. But the capabilities and features Kentico provides made moving over to another platform an easy decision.
The future of my site needed something that would give me free reign and control on making full customisations myself in a solid framework, and Kentico seemed to fit this requirement.
Having worked with the Kentico platform for quite a few years now, I was impressed by how easy or complex I could make a site. Most importantly, the page perfomance of my site has got quite a boost. For a site that doesn't look like is doing much at face value, it is behind the scenes.
What was the migration process like?
Migrating all my BlogEngine content into Kentico did take some time, but the Kentico Import tool really does take the hassle out of getting key blog post information into the CMS. Just don't be expect tags and categories to be imported in the process. Migrating these facets is a manual job.
In addition, I decided to overhaul the friendly URL's used for my blog posts in keeping with the URL structure provided by BlogEngine. Even to this day, I'm not sold on the way Kentico generates it's friendly URL's for blog posts. For example:
/Blog/February-2013/My-Blog-Post.aspx

When it should be the following format:
/Blog/2013/02/03/My-Blog-Post.aspx

Luckily, it was pretty easy to write a Custom Eventhandler to add additional custom URL paths whenever I update or insert a new post (will add a post in the near future on how to do this).
I still have some additional features to add to this site (and dare I say fixes!) so watch this space...