Setup Enterprise Search Page in SharePoint 2010
Hooray! My first SharePoint 2010 blog post!
I have been lucky enough to start working on my first SharePoint 2010 project. As you may know, things have definitely moved on from SharePoint 2007 to SharePoint 2010. Every new release of SharePoint seems to be a vast improvement over its predecessor that benefits both the end users and developers. But just as things get better and better, you'll find yourself falling into the common trap of trying to apply what you have learnt in SharePoint 2007 to SharePoint 2010. I know I did.
A good example of this is having a search page that allows users to search "All Sites" or "People", something we would see in a SharePoint 2007 search page as standard: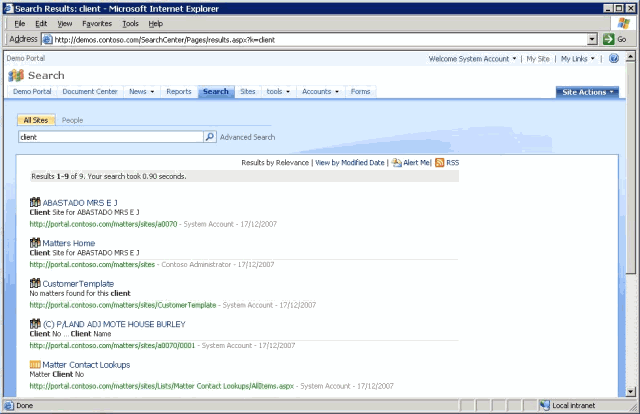 I was surprised to find out that this wasn't the search I would get by default. The SharePoint 2010 search is quite basic and out-of-the-box as you can see from the screenshot below: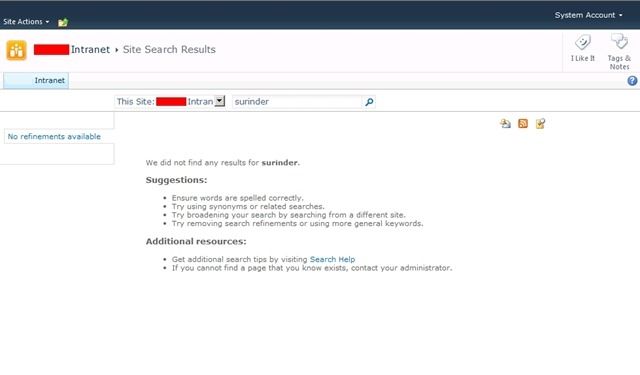 In order to get a search page that includes both Site and People search (or as Enterprise Search as SharePoint 2010 now calls it), you have to carry out an additional step that simply requires creating a new site. So, go to "Site Actions" and click on "New Site". When the popup opens, select the "Search" category and select "Enterprise Search". Enter a page and name and URL name and click "Create".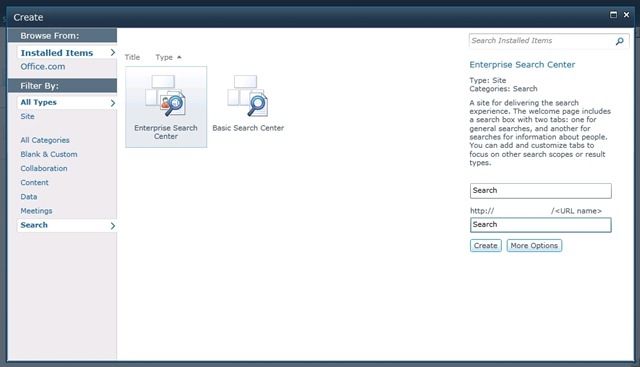 If everything goes well, you should see a search page which looks like something like this: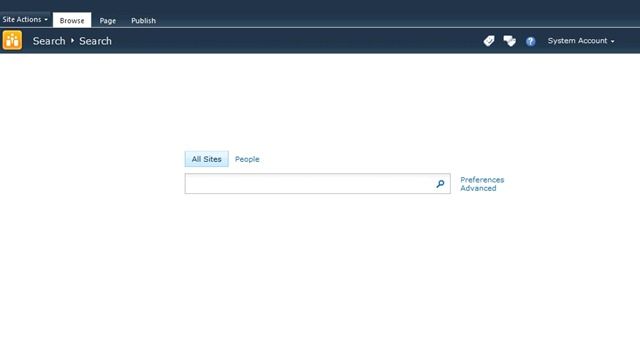 Cool! So you now have the ability to carry out Site and People searches. But you may find the People search will not work if you carried out the same mistake I did where I missed out a key setting in Central Administration. I will blog about that within the next few days. TO BE CONTINUED...
Post Updated: 30/01/2011 - Enable People Search in SharePoint 2010
Before you go...
If you've found this post helpful, you can buy me a coffee. It's certainly not necessary but much appreciated!

Leave A Comment
If you have any questions or suggestions, feel free to leave a comment. I do get inundated with messages regarding my posts via LinkedIn and leaving a comment below is a better place to have an open discussion. Your comment will not only help others, but also myself.