Maldives and Vilamendhoo Island Resort

Writing about my holiday has started to become a bit of a tradition (for those that are worthy of such time and effort!) which seem to start when I went to Bali last year. I find it's a way to pass the time in airports and flights when making the return journey home. So here's another one...
Sun, sea, sand and a beach facing hut with an open roofed bathroom... Yes, I have arrived at the Vilamendhoo Resort tucked away amongst the many other beautiful islands of the Maldives.
I'm not supposed to be here...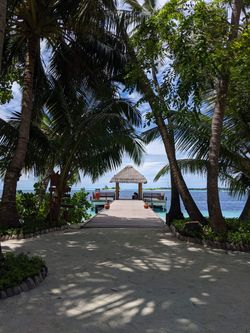 If I told you our holiday location and resort was in fact booked by mistake, you'd probably think I was lying. But that's exactly what happened. Originally, the holiday was supposed to be at the Preskill Resort in Mauritius. I can almost understand the travel agent getting "Mauritius" and "Maldives" mixed up, but how can the resort name "Preskill" get misconstrued with "Vilamendhoo"? Yes, I haven't quite figured out this conundrum myself. Obviously, the travel agent had other plans and we were both talking on deaf ears. In fact, I have a tendency to fall deaf on hearing two words: "All inclusive". :-)
It was only upon being emailed the confirmation and itinerary of the holiday, I did not get what I asked for. But being the type of person who is a great believer that there are no mistakes and everything happens for a reason through the twists and turns in the grand journey we call life, I carried out some research on my new destination and was indeed impressed what my I saw.
The Maldives
I've seen the Maldives through the visual haze of TV, internet and brochures. - All of which never truly sold the destination to me as I deemed everything always seemed too perfect. I think we all have experienced in the past where promotional pictures look nothing like the real thing. Thus never really planned on ever making a visit any time soon.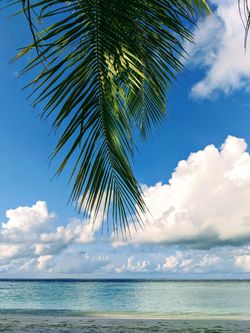 This could not be further from the truth.
The Maldives is one of the god given gems that needs to be witnessed in reality. This only becomes apparent when you hop onto the propella powered plane from Male airport as you soar over the infinite blue seas and islands naturally formed in all shapes and sizes. Your eyes are in for a visual treat and will salivate in glee!
The only variable is the accommodation you come to choose and Vilamendhoo did not disappoint.
Getting there
I was flying from the UK which encompassed:
Flight from Gatwick to Doha.
Connecting flight from Doha to Male International Airport.
A Maldivian domestic flight.
Small bus ride to the coast.
Speed boat ride that has multiple drop-off points to other island resorts depending on the number of people you're with.
Due to my lack of geographic knowledge and overall preparedness for this trip alone, I was quite naive in comprehending the effort involved. Getting to Vilamendhoo could have been a lot more straight-forward if I opted for a sea plane transfer from Male, something that only came to light after speaking to other holiday-goers. Paying extra for sea plane transfer alone saves you around an hour (excluding waiting time) of additional travel time.

Male airport is the central hub and  for providing various transport to the final leg of your trip depending on where your final destination resides. Trying to find the connecting transport was a little confusing and lacked clarity. But the people there are more than happy to guide and help with queries.
It's a no thrills airport that lacks free Wi-Fi (a standard staple by todays standards) where you'll need to make your own entertainment, so make sure you get some films and books downloaded prior to pass the time. Or, you could get your first glimpse of what is in store by sitting outside and watching the sea planes and yachts pass by as they float over the blue sea.
Due to the effort alone to get here, I would recommend you plan on staying in the Maldives for a minimum of 10 days to make it more worthwhile. Next time I plan on staying longer... if my work lets me. ;-)
Greetings - Vilamendhoo Style!
Upon arriving at the dock by speed boat, you hear sounds of a beating drum as you are greeted by one of the representatives and make your short walk onto the island. After some quick form filling and introduction on over a refreshing mocktail at reception, we're good to head on over to our accommodation.
No Shoes, No News
What I found immediately different at Vilamendhoo compared to the other resorts I've stayed at before is their motto: no shoes, no news, which is evident both by the workers and holiday-goers. You can literally walk around the island, enter reception, restaurants in bare feet! All floors surfaces (excluding spa and your hut) have a thick layer of sand. It's just like walking on a beach everywhere you go! Being the Indian I am, I still walked around with flip-flops as some areas were a little to rough for my sensitive feet.
Accommodation - Beach Villa
Vilamendhoo has varied accommodation based on where you'd like to be situated on the island and most importantly price. There are four options to choose from (ordered by cheapest):
Garden Room
Beach Villa
Jacuzzi Beach Villa
Jacuzzi Water Villa
The Garden Room and Beach Villa offer the same amenities with the main difference being the location as highlighted by the name. If you can afford to pay a little extra definitely go for the Beach Villa, you won't regret it. How can you afford not to? You basically have a little slice of your own beach front paradise meters away from the sea. I found this to be the most exceptional location if you're fond of snorkelling.
When I think back to my last years holiday in Bali where to access the beach was a 5-10 minute walk, the Beach Villa's close proximity is a priceless gift that takes the headache out of a casual swim in the sea. It's also worth noting at this point, you won't be hassled by anyone trying to sell you anything whilst you lounge on the beach, which was a regular occurrence in Bali.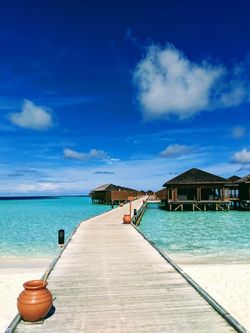 Talking about the Water Villa's would cause me too much mental anguish as I have seen how truly amazing they are situated in a prime location over the water in the lagoon. The Beach Villa's might be close to the sea, but the Water Villa's takes things to the next level with private sundeck and stairs to the sea. Who knows... maybe next time?
I stayed in one of the many Beach Villa's dotted around the coast of the island. My Beach Villa faced the south side where you will see much boat activity and if you gaze further into the distance you'll see Dhangethi island (it's the one with a massive satellite aerial sticking up). The upside of this location is its closeness to the reception, restaurant and bar. However, I would recommend the north side with its calmer waters due to little to no boat activity and its slightly lusher sands (I swear it feels different!).
The villa is clean, simple and very comfortable with its tropical decor, controllable air conditioning and king size bed. At 55 sqm you have a lot of space to move around and at no time do you feel cramped. TV is an important factor wherever I go on holiday for times when I just want to do nothing. Luckily, you are provided with a 32 inch cable TV with access to a wide range of channels. I found myself watching a film every night before bed. Now thats what I call luxury!
One thing you'll find very different is the bathroom. It's slightly outdoors, or "open air" as Vilamendhoo like to call it. So you'll find yourself either looking up at the sky, surrounding trees or the mini garden that forms part of the bathroom during a shower or toilet time. It feels very liberating! You're literally one with nature as nature calls.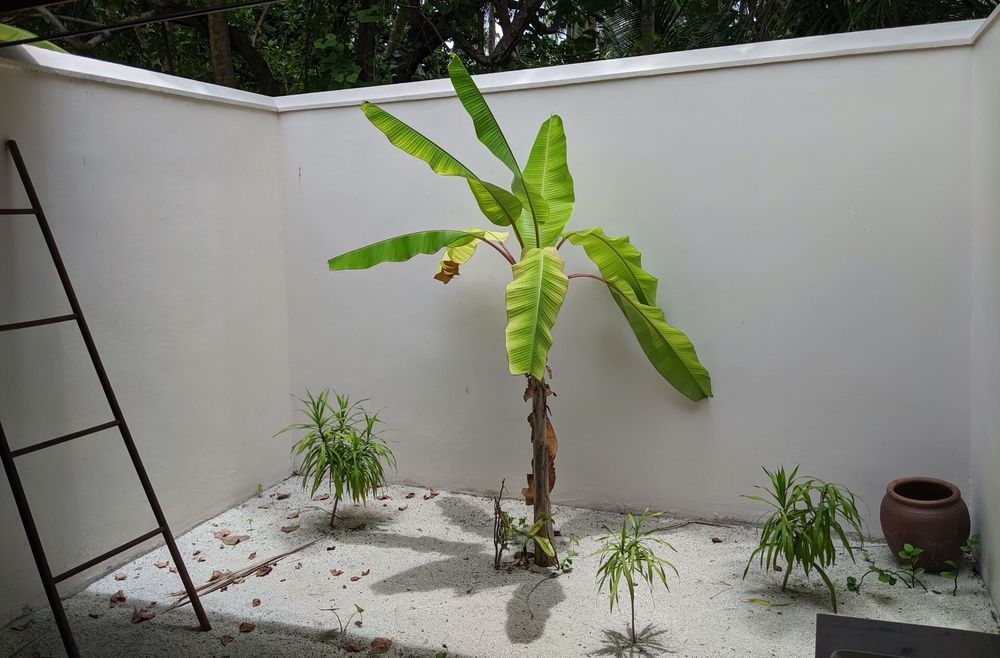 The included shower gels, shampoo and creams are exceptional. I'm an absolute snob when it comes to resort/hotel provided washes as they are just dirt cheap, but I was pleasantly surprised by the naturally derived Healing Earth collection. So feel free to leave your own toiletries behind as (like myself) more than likely will not be using them.
Dining - Food Glorious Food!
If you're an "all inclusive" customer you will not go hungry. It's worth every penny - I'll be talking more about this further down in this post.
The main dining area is the Funama Restaurant housed on the south-side at the centre of the island, making it easily accessible wherever your hut is.
On your first day entering the dining area you will be given a table that will be your assigned seating throughout your stay which I originally thought would be quite restrictive. I was wrong. It's efficient and you get a sense of familiarity with the staff who serve you. It's at this point I have to make a shout out to our waiter - Ilham. He provided first class service, gave me a plaster for my cut toe (yes!) and shared his wealth of knowledge of the resort and made recommendations throughout our stay. Miss that guy! He deserves a promotion!
The variety of food on offer is astounding that spans across breakfast, lunch and dinner. It's a buffet each day. Every evening the food on offer is based on a theme, such as (to name a few):
Maldivian
Indian
Italian
Chinese
If you're not too keen on an evenings theme, there are still other dishes on offer that might be to your liking. It's impossible for you not to be content with whats on offer.
The food is outstanding across all meal time with a lot of variety. We were tempted to dine at the Asian Wok, but the quality buffet suited us perfectly. All the chefs really do deserve a lot of gratitude just due to the sheer quality and quantity of the food. The service runs like clockwork. As soon as one dish is all consumed in the buffet area, it's quickly refilled.
The desserts are pure bite-sized art forms.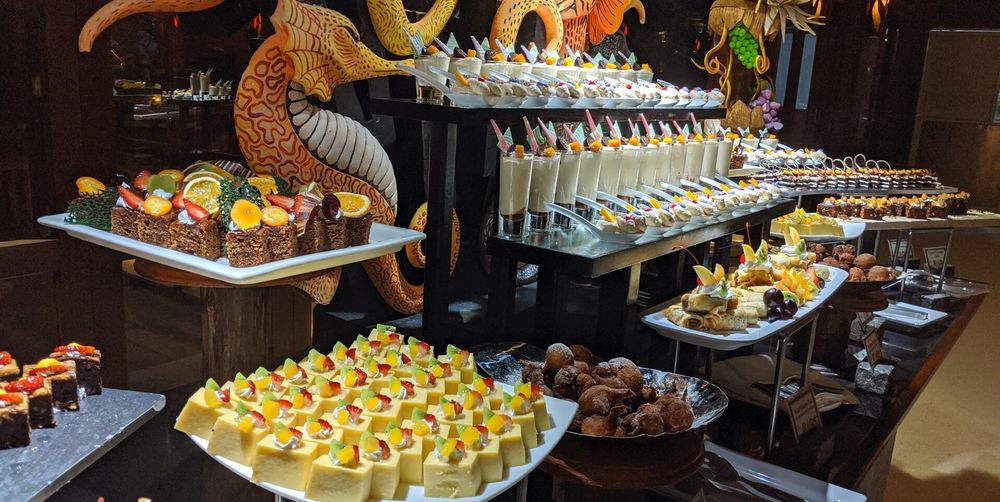 From looking at a handful of other reviews, some have commented on the ambience of the dining hall and the dim lighting. Ignore the naysayers. I quite like it!
Excursions
Being my first time visiting Vilamendhoo Island and the Maldives, I didn't actually partake in many excursions for the sole reason of feeling an overwhelming sense of contentment. You are surrounded by serene beauty wherever you look. Judging by the serendipitous chain of events where the stars aligned, going to the Maldives has been a long time in the coming - I just didn't know it.
The handful of excursions I did get involved in consisted of:
Kayaking
Tour of Dhangethi Island
Spa (can I class this as a excursion?)
Sunset Punch Cruise
Kayaking
If you're not 100% confident in going further out to sea or extreme water sports, kayaking is the way to go. You can take your time and go as far out to sea as you feel able to within the 45 minute session. Vilamendhoo Island is deceivingly small and if (like myself) you decided to kayak your way around the island, this can be done in around 30 minutes with time to spare for a little messing around.
Tour of Dhangethi Island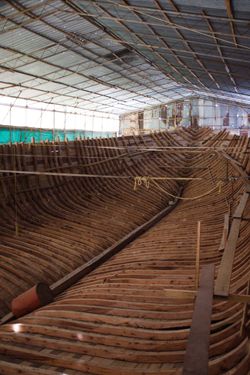 Dhangethi is a is a 20-30 minute boat ride away - the island with a massive phone antenna you can see over the horizon from the south-side of Vilamendhoo.
The island is home to a small population of Maldivians with its primary infrastructure involving fishing, construction, boat building and tourism. Some areas you will have the chance to see for yourself during the guided tour of the island along with the local schools and hospital. For me the highlight was viewing an under construction hull of a ship. An image doesn't give justice on the sheer scale.
At the time of the tour I wasn't very impressed with the island visit probably because I was expecting something different, but my opinion has somewhat changed as I look back and adjusted my expectations. It was a fascinating insight looking into the culture of the locals and history.
The only thing I would say is the trip was 30 minutes too long. Myself and others found ourselves lingering near the dock waiting to leave.
I wasn't too interested in the souvenir shops as there wasn't anything of interest to me, however I heard the goods were a lot cheaper when compared to the Vilamendhoo's own shop.
Sunset Punch Cruise
The Sunset Punch Cruise is a late afternoon boat trip that takes you further out to sea and immerse yourself in the tropical sunset with a glass of Vilamendhoo's "special (non-alcoholic) punch". You may even encounter some dolphins along the way. It was uncertain to whether we'd actually see any dolphins as the cruise from the previous day had no such encounter so our expectations were kept to a minimum.
I am glad to report that luck was on our side and what we experienced wasn't just a brief encounter, it was a close encounter of the third kind! Not only did we see shoal of dolphins but they were also swimming up close interweaving around the bow of the ship for quite sometime in all their splendour, to the amazement and awe to all on the cruise. Sometimes I question myself on whether I really did see those dolphins and I wasn't on some form of hallucinogenic trip from the "special punch". Thankfully, I can confirm I was of sound mental state as I have photographic evidence such an experience did exist. :-)
Even though the likelihood of seeing the dolphins is little hit or miss, I would still recommend this excursion just to have a chance of seeing these wonderful creatures in a close proximity.
Go All Inclusive!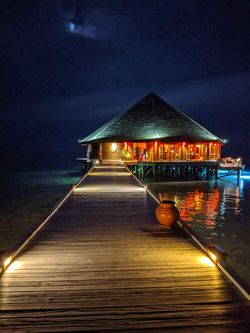 If you are able to get an "All Inclusive" package at a good price, just go for it! It's freedom! You know from a cost perspective you will not have to spend a penny more as long as you stay within the confines of the inclusive package. All in all, it's a good value as you will also get some excursions free or at a discounted rate.
As humans we have a natural instinct of wanting more and there is always a hint of disappointment when you find some red tape when in this case "All Inclusive" has some limitations. I would list the limitations out but they are so minor it isn't really worth mentioning.
It would be nice is Asian Wok was part of the inclusive package or offered a few meals, but I can understand why they don't offer this as it lacks the table capacity unlike Funama Restaurant.
Final Thoughts
Going to the Maldives is what I can only call a proper holiday. You have an excuse to just relax and take life at the pace you wish. You could spend all your days being very active scuba diving, windsurfing and snorkelling through the crystal clear waters. Or just sit back on the sun lounger with a couple drinks to hand letting the days pass by. Generally, when on holiday I find myself feeling the need to explore the local surroundings to make the most of it - not here. While away your days guilt free!
Vilamendhoo is small island of paradise that puts a spell on you from the very first moment you step onto the dock to the sound of the welcoming beat of the drum.
Before you go...
If you've found this post helpful, you can buy me a coffee. It's certainly not necessary but much appreciated!

Leave A Comment
If you have any questions or suggestions, feel free to leave a comment. I do get inundated with messages regarding my posts via LinkedIn and leaving a comment below is a better place to have an open discussion. Your comment will not only help others, but also myself.