My Time At Melia Bali Hotel
Family. Family is what comes to mind when I think of my time at Melia Bali. I only happen to come to this conclusion as I checked out on the calm and (strangely) cool evening before having to depart back to the UK.
I don't generally write about my travels (or lack of!). But my time at Melia has energised me to write something and as a result, I scribble away madly trying to make sense of processing my erratic thoughts and feelings during my long flight back. Just so I can write this post.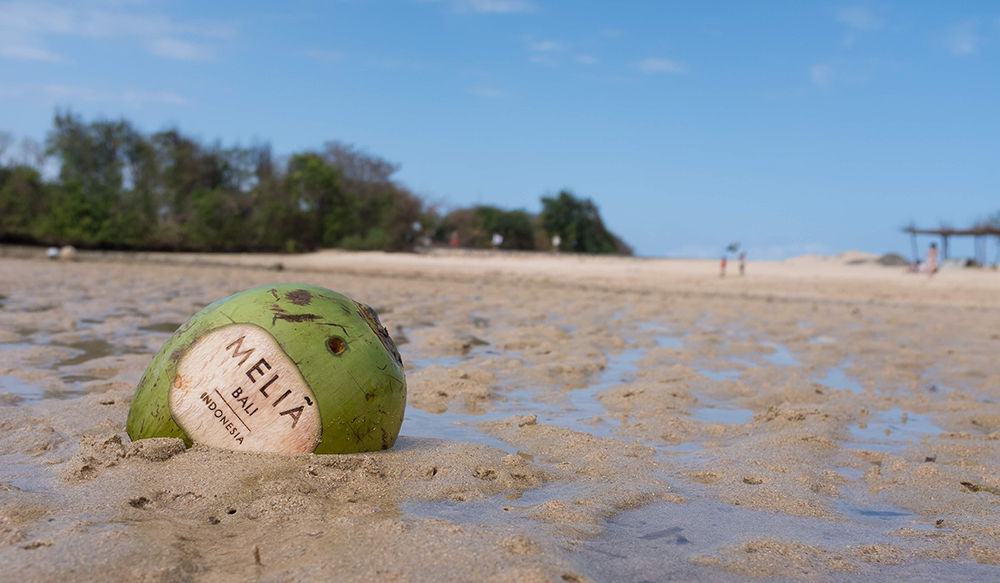 I find it ironic I started writing this post about "family", when I happened to visit Bali with people to whom I deem most dear: mum, dad and sister. I feel that family forms centre place to the services they provide.
If you happen to have the privilege of staying at the Melia Bali Hotel for long enough, you'd get a sense of familiarity of the people working there. To some extent I hope I am perhaps familiar to them - The Indian guy with the ridiculously frizzy hair (a result of the climate ;-) ).
These people truly are the back bone of the hotel and make it what it is. Yes, Melia is a pretty place on the surface but it's the people that make it truly shine when compared to the other hotels staggered along the beach shoreline. They are without a doubt amazing at what they do. From the lady who cooks me the most delicious fluffy omelette in the morning down to the lobby personnel who are willing to help with any query or concern.
From the moment I wake up and make my way to the breakfast hall to the moment I enter the lobby at the end of a long day gallivanting, I am greeted with many smiles. You can't help but be infected with a sense of positivity and happiness, something I don't think I've ever come across when holidaying elsewhere.
The lobby statues and wondrous ceiling mural makes for a welcome sight at any time, setting the ambience and standard for the hotel. If you're lucky to be at the lobby during the evening, you'd be greeted by two classically trained balinese dancers dressed from an era of time gone by. As they dance with delicate intricacy to the tune of the rindik, I am reminded of similarities when compared to classical Indian dances - a lost art and cultural heritage slowly eroding with time, making for a visceral experience and something you can't help but appreciate.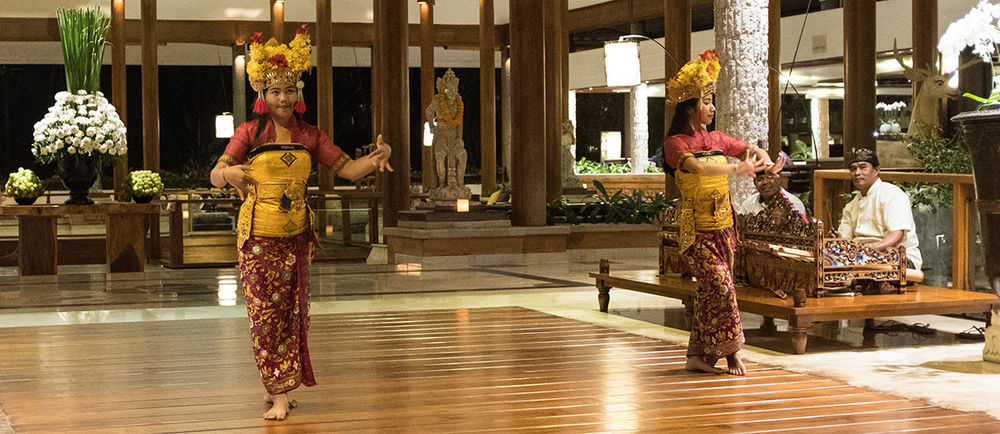 Melia offers around five restaurants to cater for the guests varying palettes - each with their own theme and cuisines. We found ourselves venturing outside to nearby restaurants as after a few nights as we found the prices a little dear based on the portion sizes of the main meals. Even though the food was very tasty, my western belly expected something more sizeable. When taking into consideration the 21% combined tax and service charge on top of the prices on the menu - not so cheap. There are many fine eateries at the Bali Collection for consideration, just a 5-10 minute walk away.
When there are issues, it is family that are there to support at time of need. We happened to experience some very loud noises from the room above us at an unsightly hour. Spoiling the serenity we become accustomed to. Now this went on for a couple nights. We just happened to make a remark of our problem in passing to one of the workers whilst feasting on the morning breakfast buffet and within a a short period of time this was communicated to the customer service representative who apologised and organised a room change swiftly.
The rooms themselves are all very well maintained, clean and provided nice views from the balcony. Based on our room change, you can expect subtle differences in terms of the what the rooms offer. For example, our first room just had a shower, but the second room had a shower/bath. My only quibble is the shower head position - not a deal breaker. There are generous bathroom amenities, consisting of toothbrush, toothpaste, vanity kit, shampoo, conditioner, shower gel, shaving kit and body lotion. All fully restocked daily. The crazy thing is that you get a new toothbrush every day! As much as I like a new toothbrush, I sometimes have to question the environmental impact.
Even though our noisy neighbour was no fault of thier own, Melia took us under their wing to ensure our holiday was perfect. We were even given a fruit platter for our troubles. I think what struck a chord with me is before we departed, is that the management seem to know everything about a guests stay to a granular level. The hotel manager hoped we'd comeback again to visit even with the minor inconvenience we experienced.
If I do get another opportunity to visit again, I will consider paying a little extra for "The Level" experience. I have to admit, I was quite envious of all the things I heard about this upgrade when talking to other guests on the beach. I felt like a pauper. I like the idea of having a little more privacy in terms of accomodation and your own space on the beach. More importantly it's adults only. No noisy kids! :-)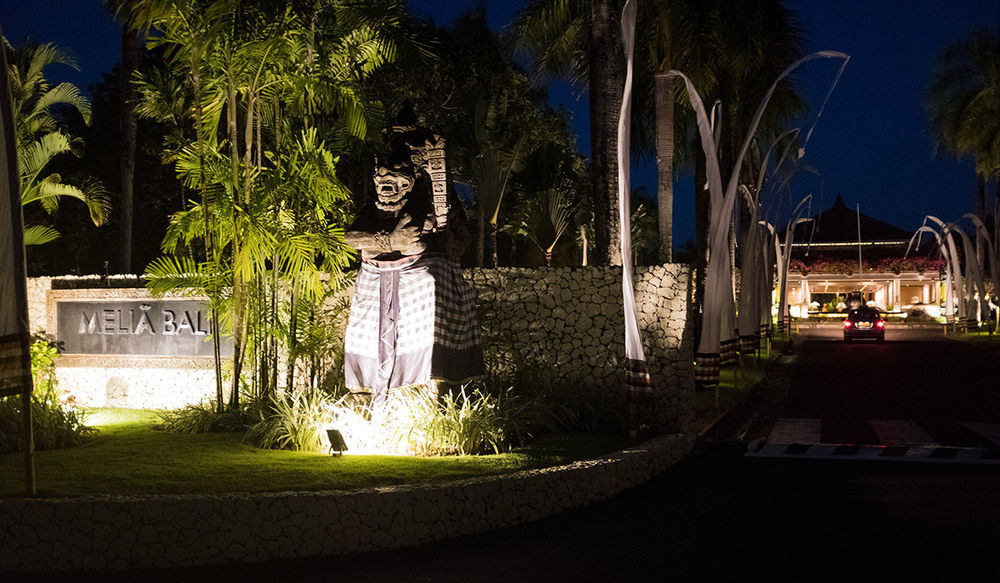 I look back at my time at Melia Bali with fond memories that will be permanently etched into my memory. For me, Melia compliments Bali as the wondrous land of Bali compliments Melia.
Before you go...
If you've found this post helpful, you can buy me a coffee. It's certainly not necessary but much appreciated!

Leave A Comment
If you have any questions or suggestions, feel free to leave a comment. I do get inundated with messages regarding my posts via LinkedIn and leaving a comment below is a better place to have an open discussion. Your comment will not only help others, but also myself.