The Floppy Disk Reinvented – Into a Coffee Table
You have to see it to believe it. The inner geek in me want to purchase this.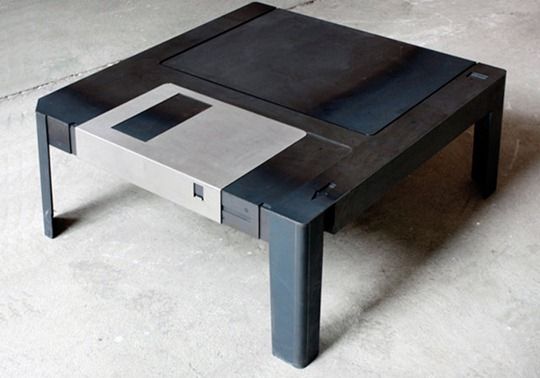 The guys who made this have managed to put in an impressive amount of detail (as much detail as you can get from a floppy disk!).
Floppy Disk's were well-known for their lack of storage space, thankfully, there's a adequate sized secret compartment that is revealed by simply moving the metal shutter.
More images of this beauty can be seen over at Design Boom: http://www.designboom.com/design/floppy-disk-table-by-axel-van-exel-marian-neulant/
And whoever said the Floppy Disk is dead!?
Before you go...
If you've found this post helpful, you can buy me a coffee. It's certainly not necessary but much appreciated!

Leave A Comment
If you have any questions or suggestions, feel free to leave a comment. I do get inundated with messages regarding my posts via LinkedIn and leaving a comment below is a better place to have an open discussion. Your comment will not only help others, but also myself.