Why I Think Rooting Is The Only Future for Android…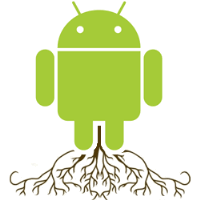 …if you want a true Android experience.
When thinking of all the Android smartphones I've purchased in the past, they all inherit a common bad trait. Each user interface is different, causing a somewhat inconsistent experience when moving onto different Android handsets. This isn't an issue for the bog standard phone user. However, when a phone is promoted to be running on Android, you expect there to be no difference.
Currently, we have the following variations of Android:
SenseUI
TouchWiz
MotoBlur
LG TouchMax
We can all agree the first version of Android was not exactly a pretty sight. Thus, phone manufacturers took it upon themselves from day one to push Android to the limit. In most cases they got it right but there were others who fell short.
Android 4.0 was supposed to be a turning point and instil the original vision Google intended to have in their operating system. Providing great design, functionality and innovation. Even though Android 4.0 is widely available, it will sadly never see the light of day. Well that is, in its true form. A good example of this is the recent Android 4.0 update released for Samsung Galaxy S2 owners. You'd be forgiven not to notice any change after upgrading due to the TouchWiz interface.
The only option is to root. This is the "root" I plan on taking in the future (you see what I did there!). Android has a great modding community who like me care what version of Android that runs on their phone. Generally, you will find that an unadulterated version of Android runs far better than its custom-skinned counterparts. It just seems a shame the lengths we have to go through to get the version of Android of our choosing.
So it looks like custom UI's are here to stay. Obviously handset makers think they can offer something Android cannot and this will not be changing anytime soon. To me, simply using a stock version of Android seems like a win-win situation for both the end-user and handset makers. Handset makers can spend less time in porting upcoming versions and spend more time and money innovating their hardware. Just leave software development to the professionals.
For a platform that has so much potential, this has to be the main sticking point. Phil Nickinson's article, "Dear Molly Rants: Let's talk about Android 'fragmentation' ..." sums it all up quite nicely:
"Google is constantly updating the Android code. Anyone can go get it. Problem is the smartphone…Android itself is not the problem here. It can, however, be the solution."
Before you go...
If you've found this post helpful, you can buy me a coffee. It's certainly not necessary but much appreciated!

Leave A Comment
If you have any questions or suggestions, feel free to leave a comment. I do get inundated with messages regarding my posts via LinkedIn and leaving a comment below is a better place to have an open discussion. Your comment will not only help others, but also myself.