Do Not Ignore Android's Low Memory Warning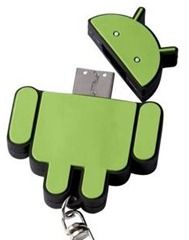 I have a HTC Hero which was recently upgraded from Android 1.5 to 2.1 a few months back. It has definitely been a significant and worthwhile upgrade packing in lots of new extra features and most importantly extra applications to download from the Android Market.
The only downside to the upgrade is that I now have less memory to play with and this can cause a detrimental effect if you get the "Phone memory is running low" warning. Since I received this warning I found that all my Google Synchronisation tasks stopped syncing automatically. Even if I tried manually starting the synchronisation service nothing would happen. In addition, I couldn't even download any applications from the Android Market.
Soon as I went on a massive clear out on my phone and resolved the low memory error, my Google Synchronisation worked instantaneously. All the problems I previously had were magically rectified. Its just a shame that all the applications get stored onto the phone memory rather than the external memory.
The weirdest thing is that I still had around 14MB of free space on my phone prior to having my cleanup. I find it a little strange the low memory threshold is set so high.
I guess its good to know that Google has rectified this issue by allowing applications to be stored on external memory in their Android 2.2 release. Unfortunately, it highly unlikely my HTC Hero will see this update.
Before you go...
If you've found this post helpful, you can buy me a coffee. It's certainly not necessary but much appreciated!

Leave A Comment
If you have any questions or suggestions, feel free to leave a comment. I do get inundated with messages regarding my posts via LinkedIn and leaving a comment below is a better place to have an open discussion. Your comment will not only help others, but also myself.