Google Is Better Than I Thought!!!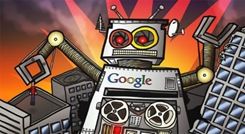 I decide to test how well my site postings was being tracked on Google and I was quite surprised that my site had not been tracked for over a month, which meant that all my recent posts were not submitted to the search engine. However, I found that you can manually tell Google to update your website through XML sitemaps. Pretty much all well known blog formats have sitemaps functionality. For example, http://blogs.sampleblog.co.uk/sitemap.axd. As you can see the .axd page is the XML Sitemap file.
Using Google's manual update is as simple as going to the following web address: http://www.google.com/ping?sitemap=[sitemap URL]. Once you have carried this out Google will display a link to check your tracking status and gives you additional information on when your site was last tracked. Amazing!
From carrying out further research on the Internet, Microsoft Live Search has incorporated the Sitemap ping back service in the exact same way. Instead you will need to go to the following web address: http://webmaster.live.com/ping.aspx?siteMap=[sitemap URL].
Before you go...
If you've found this post helpful, you can buy me a coffee. It's certainly not necessary but much appreciated!

Leave A Comment
If you have any questions or suggestions, feel free to leave a comment. I do get inundated with messages regarding my posts via LinkedIn and leaving a comment below is a better place to have an open discussion. Your comment will not only help others, but also myself.