Hubspot CMS Certifications 2022

Last year, I completed my Hubspot CMS for Marketers Certification because I wanted to see if I could not only pass a Hubspot exam, but also gain a better understanding of the platform from a marketing standpoint.
As a Hubspot developer, I've discovered that it's all too easy to get caught up in the technical side of things and potentially miss out on all the features Hubspot offers to offer. I found the "Hubspot CMS for Marketers" certification exam to be quite beneficial in helping me see things from a different perspective, therefore I opted to renew it.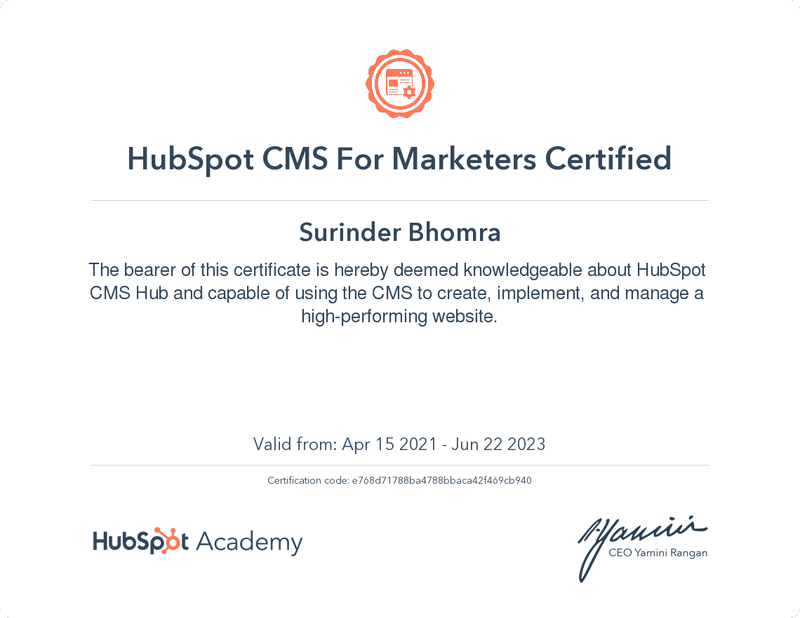 I also completed the "Hubspot CMS for Developers" certification as this is something I missed out on last year. This certification consisted of an exam and a practical piece on the core development criteria of building a theme.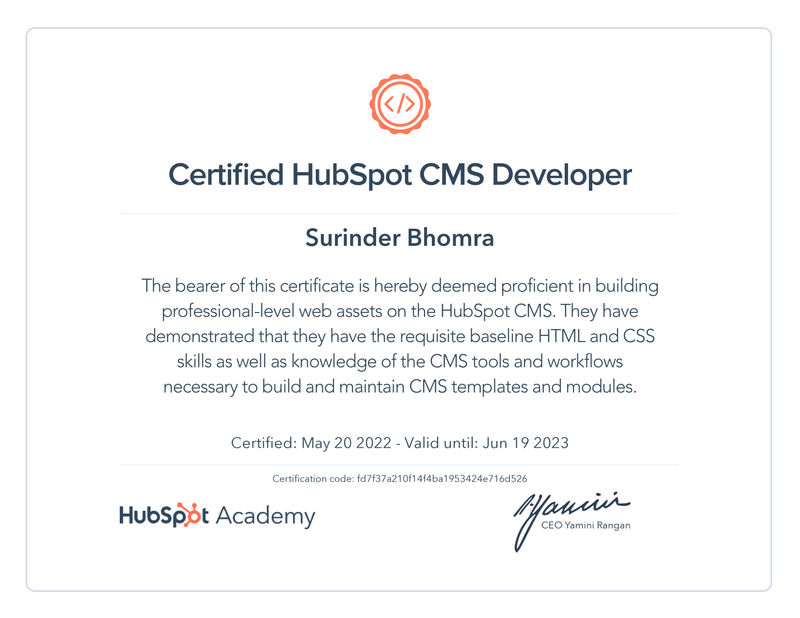 Both these certifications compliment one another and highly recommend taking these both if you're working with the CMS side of Hubspot.
Before you go...
If you've found this post helpful, you can buy me a coffee. It's certainly not necessary but much appreciated!

Leave A Comment
If you have any questions or suggestions, feel free to leave a comment. I do get inundated with messages regarding my posts via LinkedIn and leaving a comment below is a better place to have an open discussion. Your comment will not only help others, but also myself.